What is an ADU and is it Right for You?
What is an ADU and is it Right for You?
From the quaint-sounding "carriage house" to the humorously titled "granny flat," it seems there are as many names for an accessory dwelling unit as there are uses for the space itself. But what exactly is an accessory dwelling unit, or ADU? These compact, multi-functional units are on the rise in housing markets across the nation, and the trend makes a lot of sense when you understand the benefits associated with their development. 
What is an Accessory Dwelling Unit?
By definition, an accessory dwelling unit is generally understood to mean "a smaller, independent residence located on the same lot as a standalone (i.e. detached) single-family home." ADUs can go by many different names and often look quite different from one structure to another. They may be incorporated into the interior of the main home on the property lot, attached by way of a structural addition, or stand completely separate from the main residence itself. Whether internal, attached, or detached, however, one thing is certain when it comes to accessory dwelling units: they come with a lot of perks for both homeowners and tenants.
Studio Apartment over a Garage
Main Residence with ADU in the back
In this blog from McCall Homes, we'll cover the basics of accessory dwelling units, why they're coming back as one of the biggest real estate market trends in 2021, and why you may want to consider adding one to your residential property or home. For more information about ADUs, or other ways to enhance your home's value, please browse our website to learn more about our communities and new-built homes in Billings, or simply contact us today.
What Are The Benefits of Accessory Dwelling Units? 
Many homeowners add ADUs to their property for the immediate benefit of increased value, but they may not realize that these advantages are only the tip of the iceberg.
Accessory dwelling units can provide:
an affordable alternative for a young adult moving back home
an aging parent an opportunity the option to live near caregivers
additional income as a rental unit
additional value to a single family home
1 Bedroom Carriage House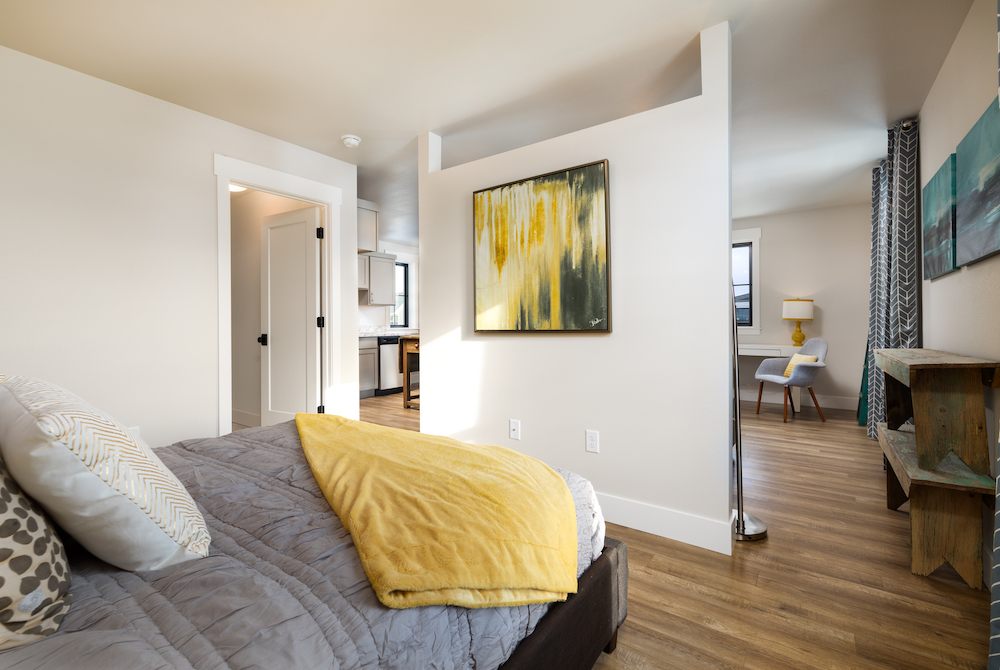 Studio Apartment over Garage
On a broader but no less significant scale, ADUs can even support the healthy economic growth and development of local communities, whether they've been established for decades or are only just beginning to take root. In a time when there is a shortage of housing, ADUs offer a viable solution without significant impact on raw/agricultural land.
Is An ADU Right For You?
After reading this article, you may be wondering whether expanding your home or property to include an accessory dwelling unit is a wise choice. More often than not, it is! However, there are certain things to consider before you can begin to renovate or build the structure of your future ADU. From inspections to zoning permissions, there's a lot to address before you can even begin to think about design and interior development. Other factors you may need to consider when planning for your new home addition or building are:
City and county zoning permits
HOA compatibility and neighborhood-approved design
Housing assessment (before drafting zoning regulations)
Land-use categories and place types
Total acreage/available land or property
Budget and timeline of ADU project
No matter whether you decide to build an ADU on your current property or incorporate one into a new build, there are lots of benefits to this type of property addition. Here in Billings, Annafeld offers the perfect opportunity for homebuyers to capitalize on those benefits. To learn more about our family-oriented neighborhoods like Annafeld, and where ADUs may be able to fit into your home build, please contact McCall Homes today.
Have Questions?
Contact McCall Homes Today